We are a small team of talented professionals with a wide range of skills and experience. We love what we do, and we do it with passion. We look forward to working with you.
Lucia Valente
Founder & CEO
Ireland
I set out to create a modern organization that would allow clients with minimal manpower, IT infrastructure, and license payments, to develop and customize their own analytics with a simplified SaaS model. Aligned to that vision, we forged a Strategic Partnership with Wolfram Research Inc.
Currently we are working with Open AI, UNITY, and other luminaries in the advanced IT development environment. Our team has firm convictions about how we operate the business and interact with clients. I have distilled our business ethos into a Code of Ethics that reflects our business dealings.
---
Wayne Allen
CTO
Oregon, USA
My colleagues describe me as a top notch IT executive who is most talented with heterogeneous software system environments and advanced databases. My 30+ years of experience gives me the expertise to deliver projects that are both scalable and economically positioned.
Wayne is a mission critical expert providing 24/7 near fault tolerant systems. He is a superb software architect and manager, and truly is among the best America has to offer.
---
---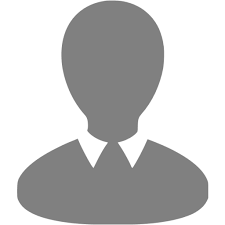 Dara Shayda
Chief Software Architect
Ireland
Dara is our mystery secret sauce chef. He will architect THE most modern customizable solution for your business and operations. He likes to be in the background as it enables him to focus fully on systems engineering.
Imran Gholizadeh
Software Engineer & Project Manager
Alabama, USA
Imran is a protégé of Dara and Wayne under the guidance and management expertise of Lucia. He has an exceptional understanding of technical environments and systems, while still being able to ensure excellent rapport with all of our clients.
As a former D1 athlete Imran carries that work ethic and competitive edge into engineering. It is very rare to find such a mix of work ethic and talent at his a young age.
---
---